NEWS AND EVENTS
---
Please plan to attend the annual
EISENHOWER SOCIAL
Saturday, October 3, 12pm-3pm
12pm:  Lunch     1pm: Program
Central Iowa Expo
1827 217th Rd, Boone, IA

 
Special Guests:
U.S. Senator Joni Ernst       Governor Kim Reynolds
Senator Randy Feenstra
State Reps. Rob Bacon and Phil Thompson
Supervisor Bill Zinnel
Candidates Jesse Green and Erich Kretzinger
Tickets are $20
and can be purchased below.
---
THE 2020 BOONE COUNTY GOP OFFICE IS NOW OPEN
819 Story Street, Boone, Iowa
Office Hours:
Tuesday and Saturday:  10am-2pm
Thursday:  4pm-8pm
---
CONGRATULATIONS TO OUR OFFICIAL
2020  REPUBLICAN CANDIDATES
STATE SENATE DISTRICT 24
STATE REPRESENTATIVE
BOONE COUNTY AUDITOR
BOONE COUNTY SUPERVISOR
---
DISTRICT FOUR CONVENTION RESULTS 
Congratulations to our Boone County Central Committee members.
State Central Committee
Andy Cable
Gary Nystrom (Boone)
Barbara Hovland 
Kevin Brown
National Delegate
Andy Cable
Don Kass
Tim Kraayenbrink
National Delegate Alternate
Kay Rice (Boone)
Bret Barker
Kathy Nystrom (Boone)
Presidential Elector
Kolby DeWitt
---
LINCOLN HWY DINNER CANCELLED
Most advance ticket purchases have been refunded. If you have not received a credit for tickets purchased on Eventbrite, please email Deborah Stoner. If you paid cash and have not received a check in the mail, please contact Kathy Thom.
---
Joni's 2019 Annual Roast and Ride & Campaign Kickoff
Thanks to all the volunteers that helped with Joni's 2019 Annual Roast & Ride and Campaign Kickoff.   The Roast & Ride was a great success with U.S. Senator Charles Grassley, Former UN Ambassador Nikki Haley, Governor Kim Reynolds, and RPI Chairman Jeff Kaufman in attendance.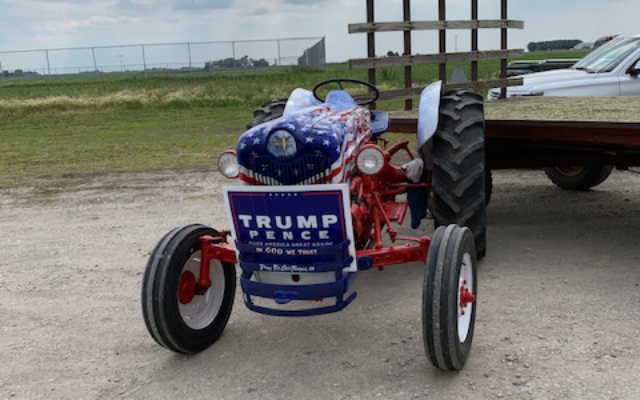 ---