NEWS AND EVENTS
---
VICE PRESIDENT MIKE PENCE TO VISIT WAUKEE
We are excited to welcome Vice President Mike Pence back to Iowa this Wednesday,  October 9 in Waukee! There, he will discuss the importance of ratifying the USMCA Trade Deal and how it will benefit American workers — especially right here in Iowa.
Tickets are FREE — don't miss this opportunity to hear directly from our Vice President!
Unfortunately, Democrats have been stalling this historic trade deal. They have been more focused on baseless impeachment proceedings — despite the fact that Iowans and workers across the country have a lot to gain from the USMCA. Among other things, it would:
Don't miss your chance to learn more about what the USMCA Trade Deal will mean for you!
We hope to see you there!
---
Joni's 2019 Annual Roast and Ride & Campaign Kickoff
Thanks to all the volunteers that helped with Joni's 2019 Annual Roast & Ride and Campaign Kickoff.   The Roast & Ride was a great success with U.S. Senator Charles Grassley, Former UN Ambassador Nikki Haley, Governor Kim Reynolds, and RPI Chairman Jeff Kaufman in attendance.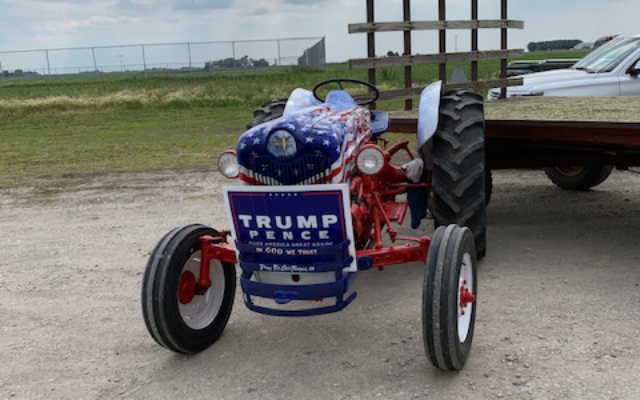 ---
Meet Our Newly Elected Republican Officials 
Congratulations to our Newly Elected Republican Officials
---
2018 Eisenhower Social 
Photos by Mason Porter

---
Boone County GOP New Parade Float in Pufferbilly Days Parade
A very special thanks to Steve Kruse and fellow Boone County Central Committee Members on building our new GOP float in time for the 2018 Pufferbilly Days Parade.